Learn more about our history, values and key dates.
LCV Group: A European Leader in Plastic Tooling and Transformation
The LCV Group specializes in the study and production of molds for thermoplastic injection, composite solutions, and plastics transformation.
The group brings together 3 entities:
CMPR, production of new tools

BUMER, development, modification and purchase of tools

MARMILLON, plastics processing
Consolidation of two industrial know-how
The two professions and two skills are interdependent and appear to be an essential industrial logic to meet the demands of current markets.
Integration takes place vertically in the subcontracting chain with the production of tools at CMPR and Bumer, then mass production at Marmillon.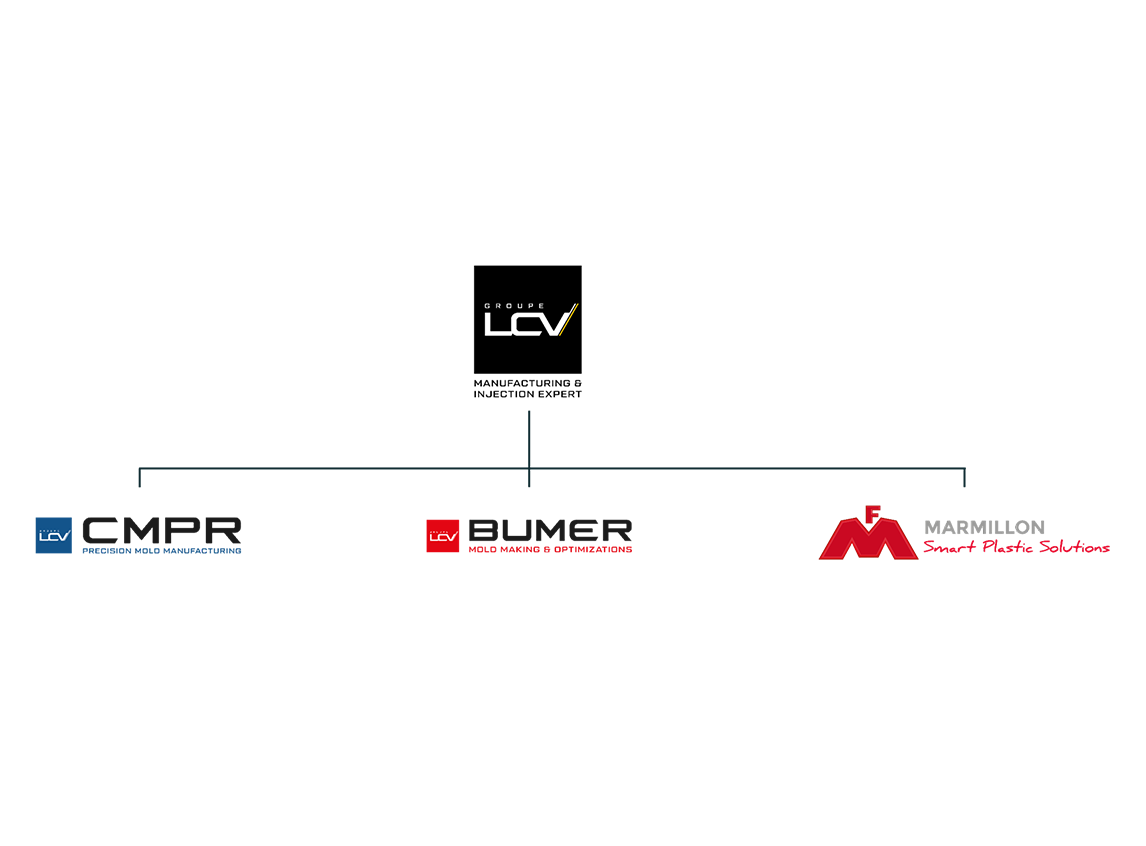 european production sites
The Marmillon Story: Decades of Mastery in Plastic Transformation
Marmillon: A Leading Provider of Plastic Transformation with Decades of Expertise. Marmillon is a leading provider of plastic transformation, with a history dating back to 1927. The company specializes in injection and extrusion, and has a strong focus on surface treatments. In 2003, Marmillon mastered vacuum metallization, and in 2023, it integrated a new expertise: UV varnish.
Expertise in Surface Treatments: Marmillon's expertise in surface treatments is what sets it apart from the competition. The company offers a wide range of treatments, including vacuum metallization, UV varnish, and more. Marmillon's treatments can be used to improve the appearance, performance, and durability of plastic parts.
Global Footprint: Marmillon is a European-sized company, with headquarters in France. The company has production facilities in France, Slovakia, and Spain. This global footprint allows Marmillon to serve customers around the world.
Marmillon is a people-oriented company, with a strong focus on employee satisfaction. The company has a workforce of 220 people, with 120 employees in France and 100 employees in Slovakia.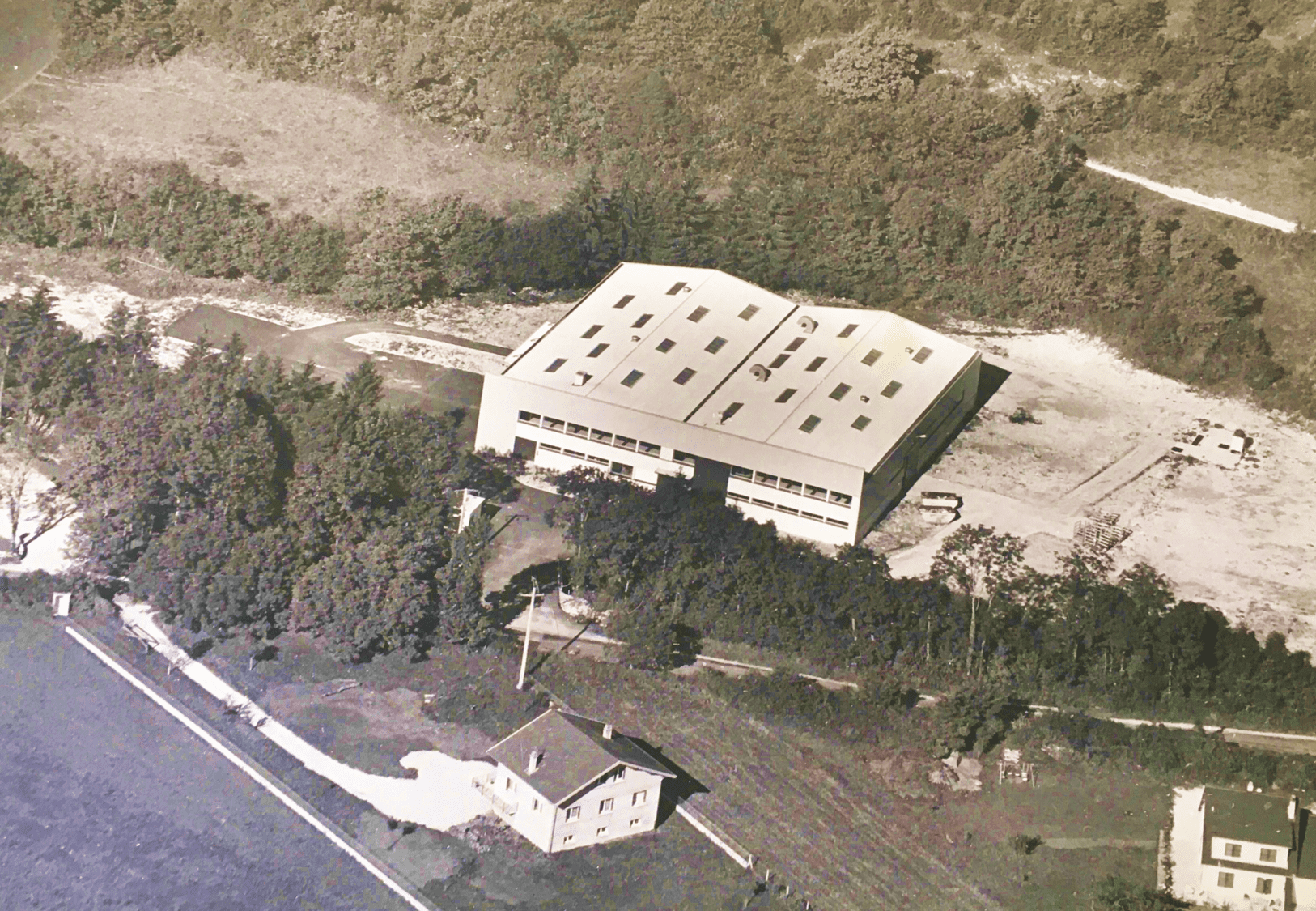 End of construction of the Marmillon factory in Arbent (Ain, France), in 1976.
The values that are at the heart of Marmillon's culture apply to all our activities and relation with our stakeholders:
We believe that a collaborative team, working harmoniously together, is infinitely more productive for our projects.
Every day, our world changes. Innovation is our common thread to continuously improve our working methods.
As a human value, respect is our anchor for developing the self-esteem of our employees and the world of tomorrow.
Excellence goes beyond what is expected, both with respect to customers and employees. It enriches our knowledge.
Work agile, constantly evolving to improve our practices and master new processes.